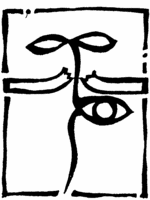 Welcome to the NewsLog or Blog of Heiner Benking. A kaleidoscope of insights and impulses collected first in the DaZiBao (Rio) process Seeds of Change Viewsletter of the Club of Budapest since 1995, continually updated ever since. Now available for broader distribution and comments in this blog - enjoy, and come again !

People to Watch:
Anthony Judge
Flemming Funch
Peter Jones
Alexander Christakis
quergeist



WHAT IS HOT?

GLOBAL SUSTAINABILITY EDUCATION
Conference Program

Berlin "Towards a Global, Embodied Covenant"

Re-inventing Democracy

Dialog among Civilizations - Dialog towards Unity in Diversity

Dialogues and Conversations - Participation and Moderation/Mediation: Ways and Means towards Re-inventing Democracy and Good-Governance

Positions and Identities in Global Contexts: Awareness of Self and Others with me, you, we, they and "others" models

Flatlands & Deeplands - a page about maps and models and Earth Literacy

Towards one Possible Global Embodied Covenant: Models, - not just Systems, Signs, Words and Images - Interdisciplinary Conference 2004: The Evolution of World Order - EWOC

Using Maps and Models, SuperSigns and SuperStructures - CODATA 2005

Granularity, Topicality, and Generalization of Information - Reflections about maps and models, orienting generalizations and their possible pragmatic and ethical implications and challenges, CODATA 2005


Oikos-Ecumene-Ecodomy - contribution to a conference on space and sacred spaces. The proposal to share a World House or House of Eyes as part of a cognitive panorama

Panoptic, the need to see big pictures on common jointly explored and discussed schemas or frames


*

I was asked for kick-start / short access-keys to my BLOG entries or central concepts, sites I often use or URLs I often link to. Here we go:

oikos-ecumene-ecudomy
systems-encyclopedia-new-terms
bamberg2007
menuhin
good-news
dropping-knowledge
sharing-action-wisdom
lovers-of-democracy
problematique
wir-lernen-sprechen
traumland-dialog
earth-day
systemic-dialogues
peace-roundtables
handelsblatt-neue-schulen-22-2-06
dialog-groupforms
cultures-generations-dialog
chance2000
bull-eyes
bpb-spielmethoden
seeds-of-change
rubiks-cube
meta-paradigm
magic-roundtable
higher-education
grand-challenges
global-covenant
earth-literacy
cognitive-panorama
ROBUST PATHS - AFRICA BEYOND POVDERTY
OPTICS OF ETHICS

TU TU WAS - Zusammenhaenge begreifen
FAW_NEWSLETTER
governance / 7 points
12 these education - LIFE IS TOO FLAT
WORKPLACES OF MIND
BOHM DIALOGUES


SIDE EVENTS
AIZU-Realities-landscape
HOUSE OF EYES
EXTENSIONS - Medical-Scientific Network /
Asilomar - sharing Voices/Spaces

BLOG


ENCYCLOPEDIA
see: ENTRIES / TERMS:
COGNITIVE PANORAMA 1) - 2)
COGNITIVE SPACES 1)
ECO-CUBE/KNOW MAP 1) - 2) - 3)
MAP (Mental) 2) - 3)
MAP TERRITORY RELATION 2) - 3)
MAPPING 2)
METAPHORIC FRAMEWORK 1) - 2) - 4)
METAPHORS (Classes of) 2)
MULTI-PERSPECTIVISM 1) - 2) - 4)
PANORAMA OF UNDERSTANDING 1) - 2)
PANORAMA THINKING 1) - 2)

ADD:
IID - Creativity & Cognition,Loughborough **
BLOG
BLOG
BLOG
BLOGBLOGBLOG
BLOG




A Quote I like:


Where there is an open mind there will always be a frontier.


22 Mar 2017 @ 20:18
Indeed exploring the WENDE - or NOTHALSE !?? - keeps me trucking !
I learned by now that the exhibition was in SOUTH AFRICA, CHINA, INDIA,... but never presented in Germany !!
Here the brochure from South Africa ! - and the introduction of our New Minister of Foreign Affairs: SIGMAR GABRIEL

Check out how the exhibition was first presented in SOUTH AFRICA:
later in China, India,... elswhere and now with the GREEN SOFA first time in Germany PDF:

and come back ! as I mentioned the missing date: May 1990, German Chancellery - GLOBAL CHANGE - CHALLENGES TO SCIENCE AND POLITICS: [link] and LOCAL AND GLOBAL CHANGE, geotechnica Cologne, 1991: [link]

I feel some critical times between 1988 and 1991 have somehow got lost ! The question is why! Was it that the Wall came down? That politics was too busy t accomodate the Disruption!? Where there also negative effects of such rapid political change? Did we really "own", understand, and preserve it? Or did we ignore the gift of surprise? Did we MoveOn to the NEW THINKING !? of Mikhail Gorbachev? Or did we got stuck? Why? Did we really celebrate and sherished the new chanced and modes of thinking and being?

Why have the supporting work in the German Chancellery, supported with a wide array of partnerships, not acknowledged and remembered? Is it all "accident" that the National Secretariat for Global Change has been closed ? and only years later the WBGU and NRE established?

I am somehow emotional touched. It is not only that a milestone (in my eyes) - as a public touring exhibition has been forgotten? or have there been influences of "contrarians" caused a basic, maybe to early and a too basic step? bending our mind-bugs and mind-boogles? WARFIELD *****



rushing more sooon ! More >


20 Mar 2017 @ 13:05
The Exhibition ENERGIEWENDE is still on my mind - but also the BBAW event on the SDGs, Higher Education, Science, Alliances and Partnership is still "on" - also tomorrow.

The exhibition is located where around the GREEN SOFA where Minister Gabriel and Zypries opened the Transition days. The exhibition part is gigantic, much larger than the years before, and I wrote already: nearly 100 delegations and 1500 participants.


more to come ...


20 Mar 2017 @ 13:04
Today at 11:30 AM was again a very special time, we celebrated like for 20 years EARTH DAY, https://en.wikipedia.org/wiki/Earth_Day the ORIGINAL Earth Day at Equinox, the Spring Earth Day.
You wonder why I am so detailed? Well because there was later an April Earth Day founded in California..... It had much more marketing and media buzz, or the traditions since aeons did not get heard...

Anyway this year I had to cancel the preparations for Earth Day at the UN in Geneva, as I am committed to be in Berlin, not even joining Franz Nahrada with whom I attended his celebrations over the last 20 years - sometimes even meeting up with Franz and John McConnell ( the founder of Earth Day ).

Here is a report of how we celebrated in Geneva some years ago - with a lot of details and with great support from the Japanese... [link] or check [link]

Please follow the Video recording from Franz, the websites and resource pages. Franz is celebrating at the UN in Vienna now since more than 20 years and there are a lot of stories to be told, insightful books have been written.
Maybe start with the Vienna lineage here: https://www.facebook.com/events/211591505912303/


________

I am today not only on the Green Sofa in our Foreign Office checking out the global ENERGY TRANSITION, https://www.energiewende2017.com/

Today there are about 1500 high calibre participants and delegations. It looks like finally after I can say nearly 30 years - central questions come-up again or finally reach broader interest....
Presently the FUTURES session in the EUROPE SAAL is "on" - and now on Tuesday the final sessions
goto: #betd2017 @greensofa_betd

All the topics and sections are of much interest to be and I seem to have a deja-vue every hour looking at "out" GLOBAL CHANGE - CHALLENGES IN SCIENCE AND POLITICS we opened nearly 27 years ago... [link] May30th, 1990 in Bonn
One Reason: There is an Exhibition - only for the delegations and the media called "THE GERMAN ENERGIEWENDE" - The exhibition looks like "they forgot to remove it"! - but I do not want to be nasty and hypercritical. When looking at it I feel I need to investigate, a NEW BROCHURE with the new MINISTER of Foreign Affairs, Gabriel, a top topic, but no press releases and no PDF ! I CC the cover... BECAUSE !! I feel the exhibnitions is top and ajour - but missing some critical milestones of GERMANYs way towards the ENERGIEWENDE !!! I try to cover/include/investigate later !!
....


I presently listen to Energy Efficient Buildings and the Decarbonization of Transport....

See below SDGs in Higher Education, Science and New Alliances [More] More >


3 Mar 2017 @ 09:01
UN Bonn SDG gathering is now in its third and last day. Dense and Intense but also exhausting - not just the dancing in on the boat...


First Global Festival of Ideas promotes new SDG thinking
UN Web TV UNITED NATIONS Live & On-demand
Live Stage: Andreas Damianou (UN Web TV) and other speakers at the Global Festival of Ideas for Sustainable Development (Bonn 2017) - Live Stage [link] and Christina Gallach (UN-DPI) [link]
But maybe also: NEWS AND MEDIA: UN RADIO [link]


Soooo many different issues are "in the air" for me so I feel I need to structure and document in a concise matter - maybe it should be a Primer as 40 years - 100 years old and endless new Thinking do not fit in a nutshell.

So maybe I should start with some think and act blocks videos and stories from this weekend onwards... More >


1 Mar 2017 @ 21:55
too much today - join us and come back!

Millennium Projects FUTURE DAY is a must in my calendar now the 4th years. See earlier reports: [link]
This year there was little time to prepare, but one thing was outstanding for me. We tested how internet connections were while traveling. Jerome as "Nomad of the Air" flying back from Dubai to Washingon, and me as migrated "Nomad of the Track" (Flug und Zug). And it worked surprisingly well. Check the screens with video or just audio connections below ! and maybe get some insights on virtual conferencing [link] and what would be the ideal solution for future Future Days. Definitely we need experienced moderator who sit with all the control panels to "steer" participats and agendas, can mute and and ... In Conversation experiments we recently tested the ZOOM sysgtem which allows easy video-conferencing. We did Talking Communities for years. So check the link on Virtual Conferencing timeline above!
Check the website and come back!

Programm für das "Global Festival of Ideas for Sustainable Development" [link] @GLOBALFESTIDEAS #GFI4SD slido.com
[link]

check UN Radio: [link]

and this is the UN Radio "teaser": Gaming experts are joining representatives from government and the private sector as well as policy makers, activists and students for what's being billed as the world's first "playable" policy conference.
The Global Festival of Ideas for Sustainable Development, taking place in Bonn, Germany, seeks to provoke new thinking for a better world.
Some 1,000 participants will be using a mobile app to collaborate on policies to achieve the Sustainable Development Goals (SDGs) in a hypothetical country.
The 17 SDGs aim to create a more just and equitable world by 2030, including an end to extreme poverty and quality education for all. More >


16 Feb 2017 @ 22:34
and the promise to add some video in the videos. maybe 1:30 ties to cover my thoughts, motivations, insights, ... maybe focused on
1) Youth&Education and on another channel
2) for the General Public. (media, policy, democracy, science, peace-making,
more channels !? - we will see

all will be about: Overview, Orientation, Trust, Identities, Futures, ...
how things connect in the deep and on a meta-higher levels across sectors

Today is in the television the theme of: TrumpGate - not Watergate.... interesting times.... high time to reach followers, others, and aliens.....
not only around the Berlinale....

So stay tuned.... More >


16 Feb 2017 @ 22:09
The Third Future Forum: [link] NEW PARTNERSHIP WITH AFRICA "Neue Partnerschaft mit Afrika" [link] in the Federal Ministry of Cooperation and Development is a top notch event packed to one third with diplomatique delegations, the minister and international movers and shakers. [link]
Brochure (PDF): [link]

Note: it is "with" not "for" Africa !
See last years Video: https://youtu.be/e_FzDVaSoFE I will try to include todays revording here: *****

The keynote by the former president of Germany Köhler is.... More >


12 Feb 2017 @ 19:57
Unexpected - pasts are coming in....
Al Jarreau https://en.wikipedia.org/wiki/Al_Jarreau today and he was my stat in high times, days before I got married in Eppendorf - this is 41 years go ! - I can not believe -

Onkel was my evening outing, I lived a few blocks away at Alstefkrugchaussee - Haus Bauhütte - where we had Udo Lindenberg I had been able to arrange in our Studentshome Aula - so Jazz in the River Kassematten with Holger Paetow - and anch checking in who was new in town - was my "Night-Life". Check out this German Television I just found:
https://www.youtube.com/watch?v=hhq7fSrXn0c&feature=youtu.be

Udo Lindenberg https://en.wikipedia.org/wiki/Udo_Lindenberg I have covered elsewhere, even in this blog: [link]
but close to me those days were Swing and RYTHMS. I had been mesmerised by being invited to the MUSEUM OF NEGRO ART in Upper Harlem (NYC) and mingling with such bodies and spirits was really mesmerizing and exhilerating - but also leading as a next episode into family life. ...

Rushing - but maybe those days nearly 40 years ago where game-changing - at least in these early days...


25 Jan 2017 @ 15:42
ECSA General Assembly 2017 - European Citizen Science Association
[link]

We are delighted to formally invite you to the ECSA General Assembly on January 24th – 25th 2017 in Vienna and Laxenburg. The annual General Assembly is ...

IIASA [link] will host the ECSA General Assembly. ECSA is a non-profit association set up to stimulate the growth of the Citizen Science movement in Europe. It draws from 200 individual and organizational members from over 28 countries across the European Union and beyond.

25 Jan 2017 - 27 Jan 2017

ECSA General Assembly 2017 and LandSense User Requirements Workshop
IIASA will host the European Citizen Science Association (ECSA) General Assembly 2017 and the User Requirements and Enga... [More] [link]

On January 25th, 2017, IIASA will host the ECSA General Assembly. ECSA is a non-profit association set up to stimulate the growth of the Citizen Science movement in Europe. It draws from 200 individual and organizational members from over 28 countries across the European Union and beyond.




Page: 1 2 3 4 5 ... 49 Older entries >>
This is Heiner Benking's News Log, a private-public diary presenting events, symposia and happenings in Berlin and elsewhere - my farings, foci, issues and concerns.

PLEASE CONSIDER THIS PERSONAL BLOG an ARTISTIC and PERFORMATIVE MEDIA INTERVENTION !

The Log links to my work and interests and presents issues and special concern of maybe a very small group of "concerned, engaged generalist" - a Global Interest Group (GIG). This needs to be seen in contrast to the ubiquitous Specialized Interest Groups (SIGs), the "scientific" approach to organize subject areas and specialization and standardization and harmonization! of means, nomenclatures, and modes of thinking. My favorite stories in the WHOLENESS SEMINAR include:
BELA BANATHY: "GENESIS
OF GENERAL SYSTEMS THEORY" and "IVAN HAVEL: Longing for Unified Knowledge" where a "specialist" runs into the founding session of the early foundations General Systems, mumbling "this is not my field" or where Ivan M. Havel expresses his search for other kinds of knowledge.
As a starter I also recommend to check my MINDPRINT site, where we add the need for HANDPRINTS and MINDPRINTS, as FOOTPRINTS are good to visualize and communicate numbers, densities or consumption per area, but are not sufficient to negotiate and "harmonize" across domains and communicate gains in different cultures, technologies, times,... in short: incompatible but relevant information and our work on dialog, peace, policy-making, and multi-modal, faceted issues and consequences.
What am I? This is a "well-packed" question for which I have not the or a single answer. Some called me an in-betweener, go-getter, facilitator, hub, marvel-hero, trim-tab, bricoleur, bricoleers??? - career designeer, .... Some even "hank" which I disliked or Story which I liked very much !!
I have no single answer as I feel we need to walk the talk and sing and dance Life ! in spectra and fields in multiple embodied spaces.
To nebulous an answer? I am sorry but I do not go for overclaims and oversimplifications, under-complex and over-simplistic approaches with clan-think mindsets about real issues in clear contexts!
Previous entries
2017-01-25
2017-01-22
2017-01-21
2017-01-16
2017-01-15
2016-12-26
2016-12-23
More ..

| Mon | Tue | Wed | Thu | Fri | Sat | Sun |
| --- | --- | --- | --- | --- | --- | --- |
| | | | | | 1 | 2 |
| 3 | 4 | 5 | 6 | 7 | 8 | 9 |
| 10 | 11 | 12 | 13 | 14 | 15 | 16 |
| 17 | 18 | 19 | 20 | 21 | 22 | 23 |
| 24 | 25 | 26 | 27 | 28 | 29 | 30 |