We are collecting visions of how a new civilization might be. Submit your entries here or send them to ffunch@newciv.org. They are published regularly in the New Civilization Visions electronic newsletter.

---
---
---

The Venus Project - the redesign of a culture.



Connetted - a declaration of a worldwide charter of very elementary principles for a permanent and peaceful human living together.



The Global Ideas Bank - (1000+)



Within Ourselves lives the Real Story - Jeffrey Courion's home page



Design Earth Synergy - (20+) Community co-visionary strategic action / planning centers.



FreeLand - Joachim's vision of an island community.



HoloWorld - (40+) Flemming's developing model of a better society.



Factasia - dedicated to constructive, imaginative and positive thinking about the future. .



Vision of the 21st Century - by HeeSik Song, Korea.
Orient Renaissance
Academy for New Civilization


---
"We are the New Civilization" - a poetic manifesto by Flemming Funch.
---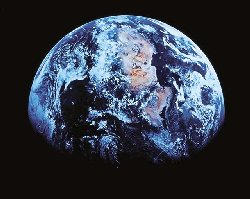 "THE ART OF ADVENTURE Create mental pictures of your goals, then work to make those pictures become realities. Exercise your God-given power to choose your own direction and influence your own destiny and try to decide wisely and well. Have the daring to open doors to new experiences and to step boldly forth to explore strange horizons. Be unafraid of new ideas, new theories and new philosophies. Have the curiosity to experimentů to test and try new ways of living and thinking. Recognise that the only ceiling life has is the one you give it and come to realise that you are surrounded by infinite possibilities for growth and achievement. Keep your heart young and your expectations high and never allow your dreams to die." Wilferd A. Peterson

---
Future Vision Links
---

New Civilization Symphony, by William B. Robertson, © 1984.
---
"Whatever you believe you can do, or dream you can, begin it.
Boldness has genius, power and magic to it.
- Goethe -

---

Back to the NCN main page