We are collecting visions of how a new civilization might be. Submit your entries here or send them to ffunch@newciv.org. They are published regularly in the New Civilization Visions electronic newsletter.

---
---
---

The Venus Project - the redesign of a culture.



Connetted - a declaration of a worldwide charter of very elementary principles for a permanent and peaceful human living together.



The Global Ideas Bank - (1000+)



Within Ourselves lives the Real Story - Jeffrey Courion's home page



Design Earth Synergy - (20+) Community co-visionary strategic action / planning centers.



FreeLand - Joachim's vision of an island community.



HoloWorld - (40+) Flemming's developing model of a better society.



Factasia - dedicated to constructive, imaginative and positive thinking about the future. .



Vision of the 21st Century - by HeeSik Song, Korea.
Orient Renaissance
Academy for New Civilization


---
"We are the New Civilization" - a poetic manifesto by Flemming Funch.
---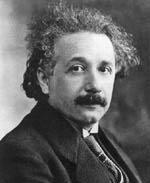 "A human being is part of a whole, called by us the "Universe," a part limited in time and space. He experiences himself, his thoughts and feelings, as something separated from the rest -a kind of optical delusion of his consciousness. This delusion is a kind of prison for us, restricting us to our personal desires and to affection for a few persons nearest us. Our task must be to free ourselves from this prison by widening our circles of compassion to embrace all living creatures and the whole of nature in its beauty. " Albert Einstein

---
Future Vision Links
---

New Civilization Symphony, by William B. Robertson, © 1984.
---
"Whatever you believe you can do, or dream you can, begin it.
Boldness has genius, power and magic to it.
- Goethe -

---

Back to the NCN main page