We are collecting visions of how a new civilization might be. Submit your entries here or send them to ffunch@newciv.org. They are published regularly in the New Civilization Visions electronic newsletter.

---
---
---

The Venus Project - the redesign of a culture.



Connetted - a declaration of a worldwide charter of very elementary principles for a permanent and peaceful human living together.



The Global Ideas Bank - (1000+)



Within Ourselves lives the Real Story - Jeffrey Courion's home page



Design Earth Synergy - (20+) Community co-visionary strategic action / planning centers.



FreeLand - Joachim's vision of an island community.



HoloWorld - (40+) Flemming's developing model of a better society.



Factasia - dedicated to constructive, imaginative and positive thinking about the future. .



Vision of the 21st Century - by HeeSik Song, Korea.
Orient Renaissance
Academy for New Civilization


---
"We are the New Civilization" - a poetic manifesto by Flemming Funch.
---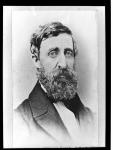 "I learned this, at least, by my experiment; that if one advances confidently in the direction of his dreams, and endeavors to live the life which he has imagined, he will meet with a success unexpected in common hours. He will put some things behind, will pass an invisible boundary; new, universal, and more liberal laws will begin to establish themselves around and within him; or the old laws be expanded, and interpreted in his favor in a more liberal sense, and he will live with the license of a higher order of beings. In proportion as he simplifies his life, the laws of the universe will appear less complex, and solitude will not be solitude, nor poverty poverty, nor weakness weakness. If you have built castles in the air, your work need not be lost; that is where they should be. Now put the foundations under them." Henry David Thoreau

---
Future Vision Links
---

New Civilization Symphony, by William B. Robertson, © 1984.
---
"Whatever you believe you can do, or dream you can, begin it.
Boldness has genius, power and magic to it.
- Goethe -

---

Back to the NCN main page